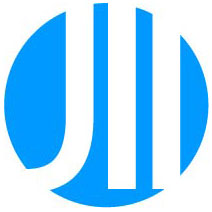 The Joint Impact Indicators (JII) are a subset of the HIPSO indicators and the IRIS Catalog of Metrics in topics that are common across investments, including Gender, Jobs, and Climate.
The JII provide the shared high level-indicators that impact investors can use to measure and report on their activities across sectors, themes, and/or categories. For detailed understanding of impact performance in specific sectors, themes and/or categories, impact investors use IRIS+ Core Metrics Sets.
The JII represent a major step forward for harmonized impact measurement and reporting. Offering an important opportunity for widespread adoption and use of effective impact metrics, the JII help reduce reporting burden on investees and increase availability of comparable impact data to inform decision-making.
The JII are managed by HIPSO and the GIIN. Development and adjustment of JII will be overseen by a Steering Committee composed of members of HIPSO, GIIN, and other impact investing representatives.

JOINT IMPACT INDICATORS FOR GENDER, JOBS, AND CLIMATE
The pages linked below represent the initial indicators for Gender, Jobs, and Climate. Additional indicators will be shared in 2021 and beyond.
GENDER
JOBS
CLIMATE